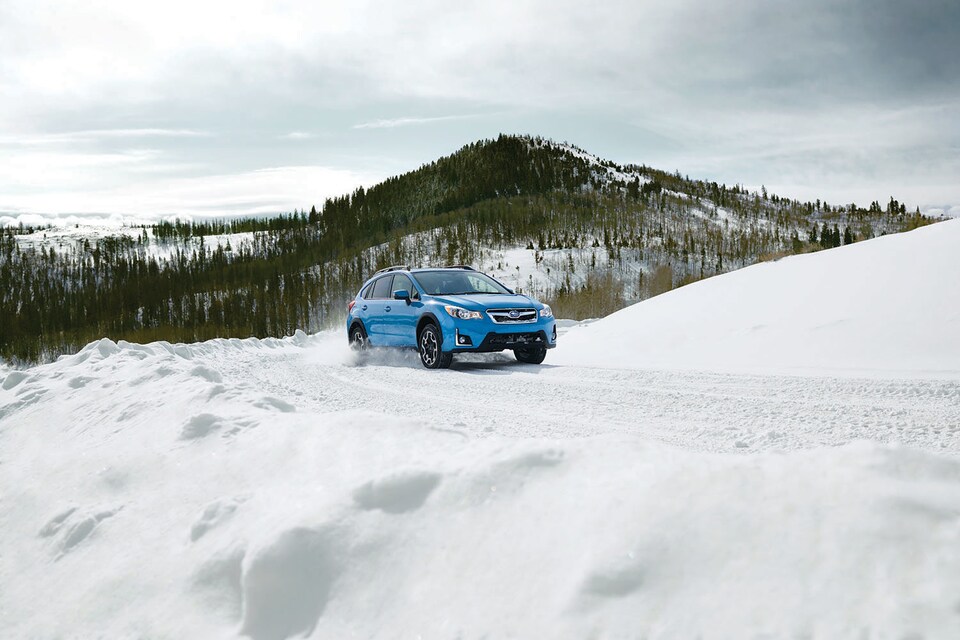 It can get pretty snowy here in Connecticut, so you need a vehicle that can handle it all. Choosing a Subaru gives you the benefits of their iconic symmetrical all-wheel drive, on all but one of their models. Why not upgrade your driving experience with a new Subaru?
The advanced technology in the all-wheel drive system on your new Subaru Forester, Outback, Impreza or other model will help keep you safe on the road, compared to traditional front-wheel drive or rear-wheel drive vehicles.
Subaru's are different in that they continuously deliver power to each wheel, as opposed to most only providing power when wheels lose traction. This delay in power transfer can cost you precious time when braking, cornering or trying to navigate freezing weather.
For the best winter driving experience in Wallingford, don't forget your winter tires. It's a mistake to believe that all-wheel drive vehicles perform just fine in wintry weather without winter tires. While they do offer better traction and handling, it doesn't stop the rubber compounds in your all-season tires from getting stiff and hard in freezing weather.
Protect you and your loved ones this winter with a new Subaru from Quality Subaru, where we can get you behind the wheel quickly and affordably.