Community involvement is a long-standing commitment here at Quality Subaru: Clearance Center of CT. We strive to be an active part of our community and to improve the area where we live and work.

Visit this page to stay up to date with the different programs, events, donations and sponsorships we are involved in. If you have any suggestions for possible opportunities please contact us! We look forward to hearing from you and seeing you in our community.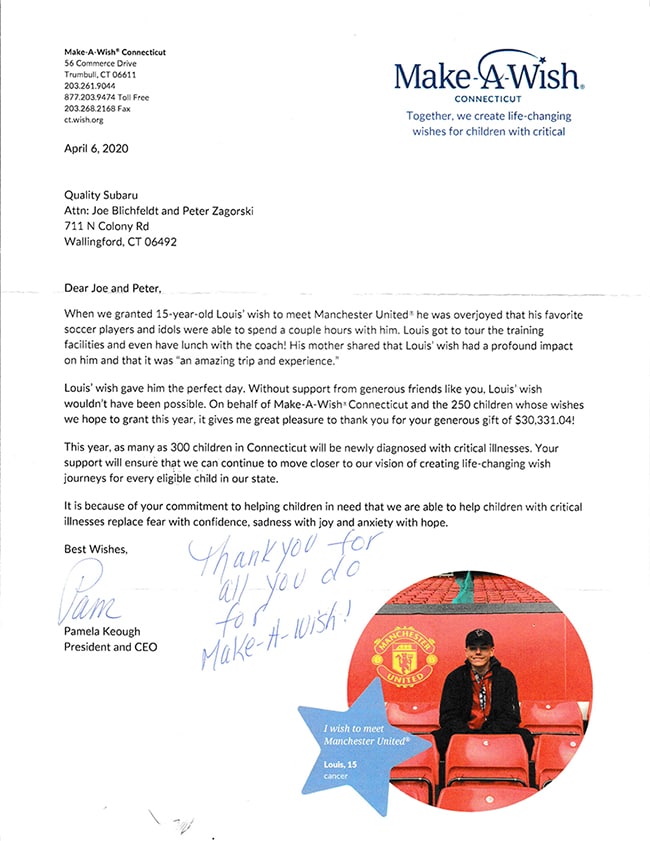 Quality Subaru is pleased to announce our partnership with The Animal Haven in North Haven as part of the Subaru Loves Pets initiative. Since 1948, The Animal Haven has been providing temporary, safe, caring and humane refuge for homeless, adoptable cats and dogs to eventually place these animals in quality adoptive and permanent homes. Please visit http://theanimalhavenct.org/ and help one of these beautiful companions if you can. Quality Subaru loves pets, and The Animal Haven is one of the best places to find yours.           
---

Master's Manna Coat Drive
Starts Monday, October 1st Ends Wednesday, October 31st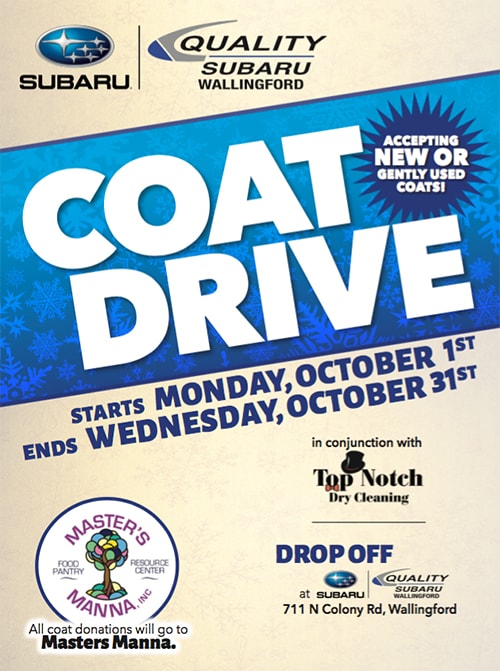 ---
Celebrating our 17th Year Over ONE MILLION Protected

The Operation Kidsafe system, procedure and layout were developed using consultants from the FBI, Police Officials and fingerprinting experts. Using the latest all digital systems we capture the fingerprints of each hand along with a full digital head and shoulder photograph. The information is then printed on hard copy and handed to parent for safe keeping. There is an area on the document for parents to update with a current photo.
Should a child become lost, or even worse, kidnapped, the parent would call 911 and let law enforcement know they have an Operation Kidsafe document. The Police Department will know how to handle it from there. Don't forget that the focus of this event is education. With the Operation Kidsafe safety tips, children can avoid many compromising situations. It is the perfect time for parents to cover these tips with their children and start a family safety action plan.
How the kidsafe event works:
Operation Kidsafe ships one of our all-digital photo and fingerprint ID systems to your location for your event.
All you need is a 6 foot table, power and one person to run the system. We provide all the training (10 mins to set up-10mins to learn the system - only 60 seconds per child to print an Amber Alert Safety Form live at your event.)
Operation Kidsafe is a Social Media Home Run! Plus, you can email blast current customers to let them know about this awesome added value program for their Kids and Grandkids.
All systems and supplies are provided so you can safe-guard an unlimited number of children. Parents love Operation Kidsafe it's FREE and PRIVATE for all area families.
Quality Subaru is proud to be a partner of such a cause.
---
Subaru Loves pets with the Connecticut Humane Society

Quality Subaru presented a check of $10,000 to the Connecticut Humane Society.
To learn more about our local Humane Society check out their website here.
---
Subaru Loves to Care with the Leukemia and Lymphoma Society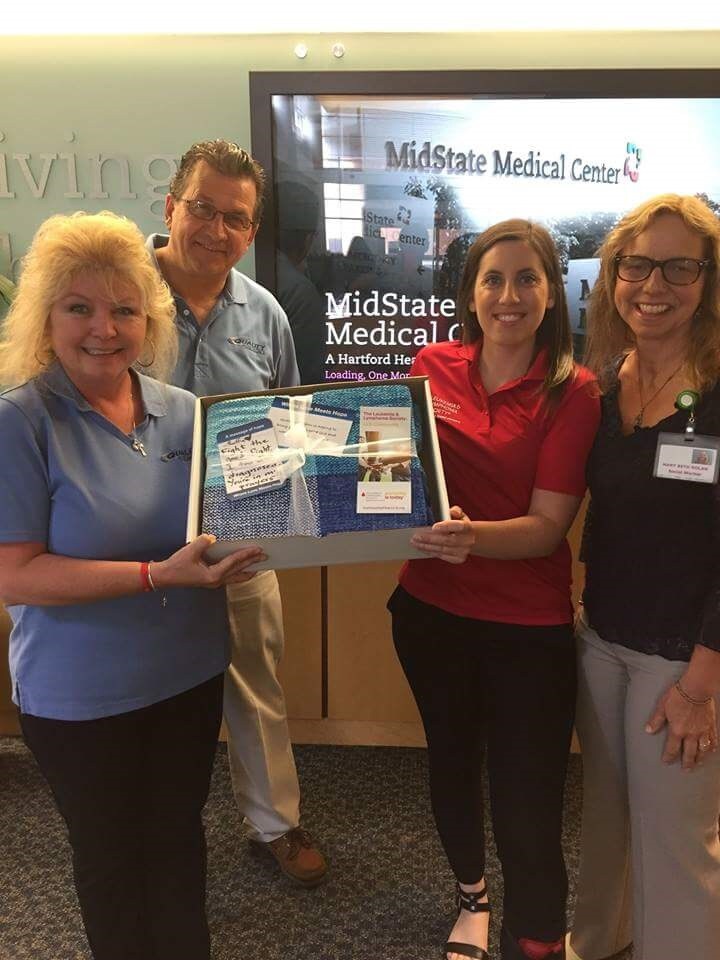 Quality Subaru Delivers 60 Blankets in conjunction with the Leukemia & Lymphoma Society to Midstate Medical Cancer Center in Meriden CT. as part of the Subaru Love Promise Campaign.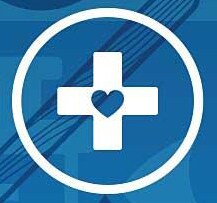 We are proud to partner with Subaru Loves to Care and the
Leukemia and Lymphoma Society (LLS)
to help work toward a cure for blood cancers. We are doing our part by offering our retailers a chance to spread hope and warmth to cancer patients across the country.
We are giving our customers and community members a chance to send a note of positivity and support to cancer patients here in our community. We are also handing out bracelets in hopes to raise awareness of blood cancer. In addition we have chenille blankets to spread real warmth and comfort to cancer patients.
Come by our dealership today to be a part of this wonderful program and to help Quality Subaru and the
Leukemia and Lymphoma Society
spread hope, love, warmth and comfort to cancer patients across the country.
To learn more about Subaru's partnership with the Leukemia and Lymphoma Society
click here.
From left to right, Ann Brooks, Business Development Rep., Jack Blanchard Customer Relations Manager, Quality Subaru, Courtney Rinaldi of Leukemia & Lymphoma Society, Connecticut, Westchester, Hudson Valley Chapter, and Marybeth Rolan, MidState Medical Cancer Center, Meriden Ct.
---
Contact Us Today!