Featured Pets of the Week
Look who had their 15 minutes of fame this week! The pets love the pupperazzi and the chance to share their stories. Sorry, no pawtographs, but they are accepting interviews for new homes.
---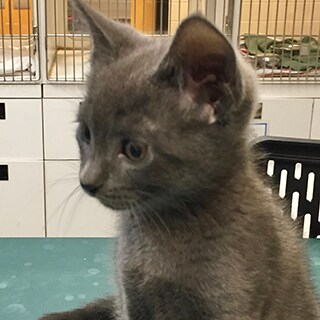 Cole
his litter mates came to CHS because there were just too many pets in the home. They all got to finish growing up in foster care where they learned lots of great skills and had some fun too. This cutie is ready to find love. Could it be with you? He's available in Newington.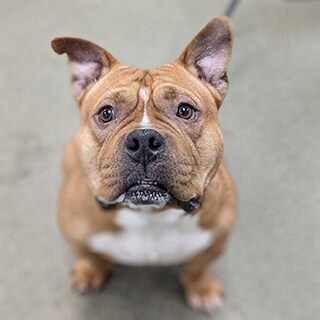 Bronxy
Bronxy is a 1-year old pocket pitty. What is this you say? In his case, he's bulldog and pit bull. He is very energetic so needs a family committed to making sure he gets plenty of exercise both mentally and physically…every day. He is suited to kids and families who have previous experience with dogs. As he has some special needs, a consult with CHS medical team will be part of the interview process. He's available in Newington.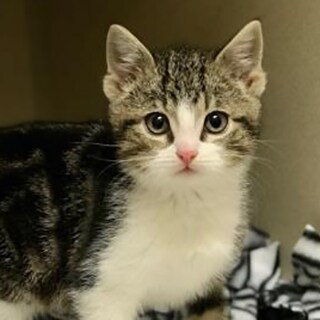 Benjamin
Benjamin is an 8 week old, domestic short haired kitten, recently returned from foster care and ready to find love. This active little guy is very talkative, loves attention, and would benefit from having a feline sibling. He is available in Waterford.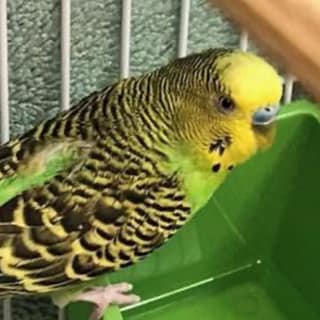 Green
Green is, a year old parakeet who came to CHS in a small flock. Green is particularly bonded with flock mate Gray and they must go home together. Parakeets, also known as budgies, make fascinating family pets. They are active and curious and bring song to your home. It is important to research the behavioral and medical needs of parakeets before deciding they are right for your family. A pair of budgies should have a bird cage of at least five feet in length. Many bird cages are made taller than they are wide, which doesn't provide adequate flight space to keep these feathered friends happy and healthy. They are available in Westport.
Please note: the pets featured here were available at the time of posting. Pets are adopted daily and so the availability of those pictured cannot be guaranteed. There is always a great selection of companion pets. Visit www.cthumane.org/adopt to view the pets currently available or in person to find the perfect friend for your family!
---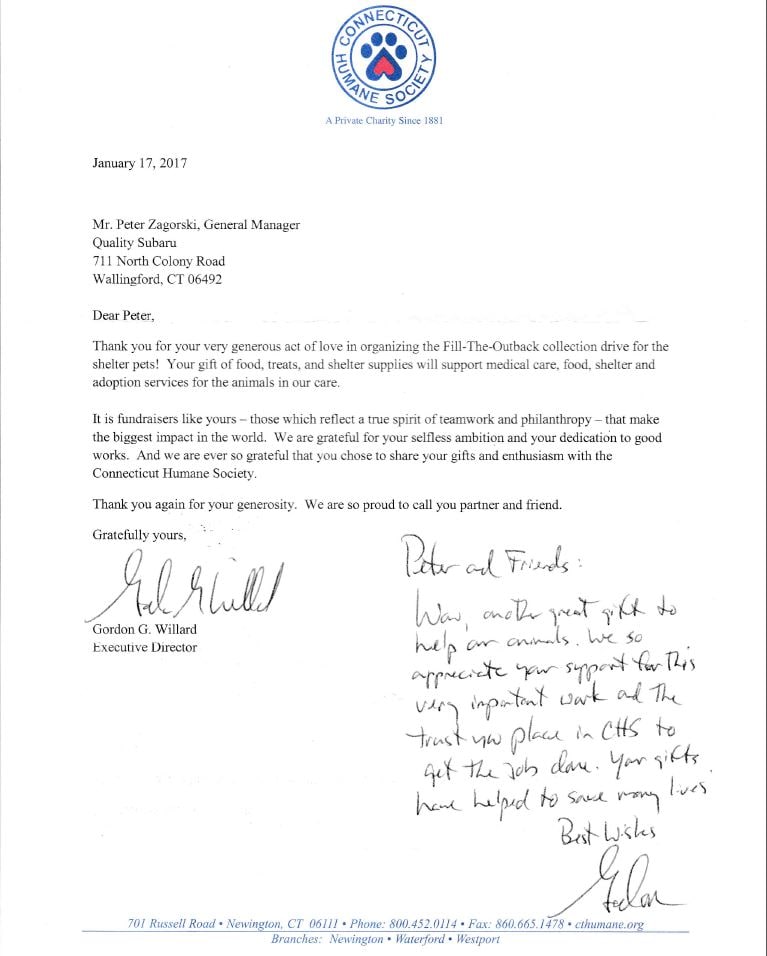 Quality Subaru continues their partnership with the Connecticut Humane Society for the 3rd year in a rowFill The Outback was an amazing success. Quality Subaru is proud to present their donations to the Connecticut Humane Society.

Items such as cat treats, animal toys, cat litter and litter boxes were donated by our customers and presented to the Connecticut Humane Society.

Visit the Connecticut Humane Society today to find your new best friend!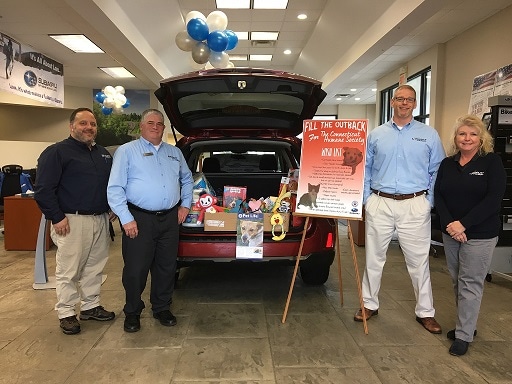 ---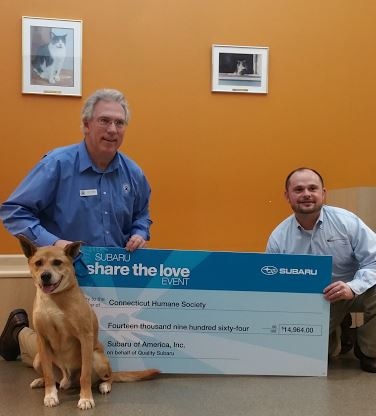 HUGE "Thank You" from Quality Subaru to 
all of our customers who helped make this happen! 
We have raised and donated $14,964 to the CT Humane Society - Newington, CT!
We are looking forward to more upcoming events to benefit our CT Humane Society!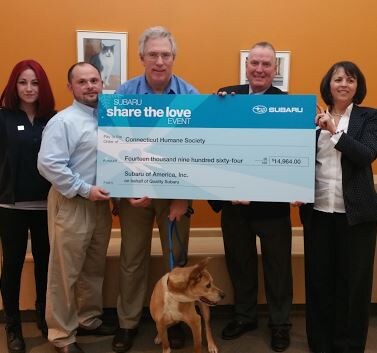 This is Gordon Willard - Executive Director of the CT Humane Society
Peter Zagorski - General Manager here at Quality Subaru
and Bizz - an adorable adoptable pet at the CT Humane Society! 
You can always check their website for current adoptable pets, 
ways to help, ways to donate, and more! 
Showroom Hours
Monday

9:00AM-7:30PM

Tuesday

9:00AM-7:30PM

Wednesday

9:00AM-7:30PM

Thursday

9:00AM-7:30PM

Friday

9:00AM-5:30PM

Saturday

9:00AM-5:30PM

Sunday

Closed
Directions
Get Directions