Last month's featured pet, Lucy, is still looking for a family. She's a large and rambunctious one-year old pup, looking for love at
CHS Waterford.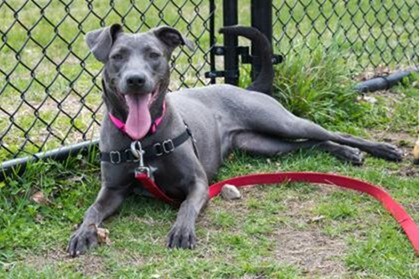 This month's featured pets are bonded pair Sammy & Emma! They are looking for a new love nest together, and can be met by appointment at CHS Westport.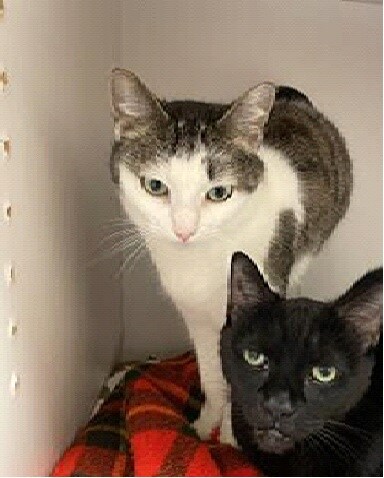 News and Events - There's still time for kids to make a big impact for pets through the Lemonade Stand Challenge!     www.CThumane.org/lemonade       
    Kids who raise $50 or more for the pets receive a CHS Lemonade t-shirt!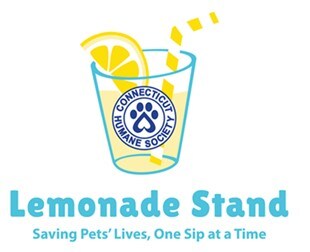 CT Humane Society is a state-wide resource for pets and the people who love them! From reduced fee veterinary care and Pet Food Pantry, to online education programs for kids and pet parents, adoptions and more, CT Humane is here for all pet lovers.
Generous supporters make our programs happen, and give brighter futures to pets in need.
Do you know someone who can no longer care for their pet? We can provide resources to keep their pet at home, or if needed, accept their pet for re-homing through one of CHS' safe, bright animal care facilities in Newington, Waterford and Westport. They can get support by calling CHS at 800-452-0114.
Thank you so much for partnering with us to bring brighter futures to pets.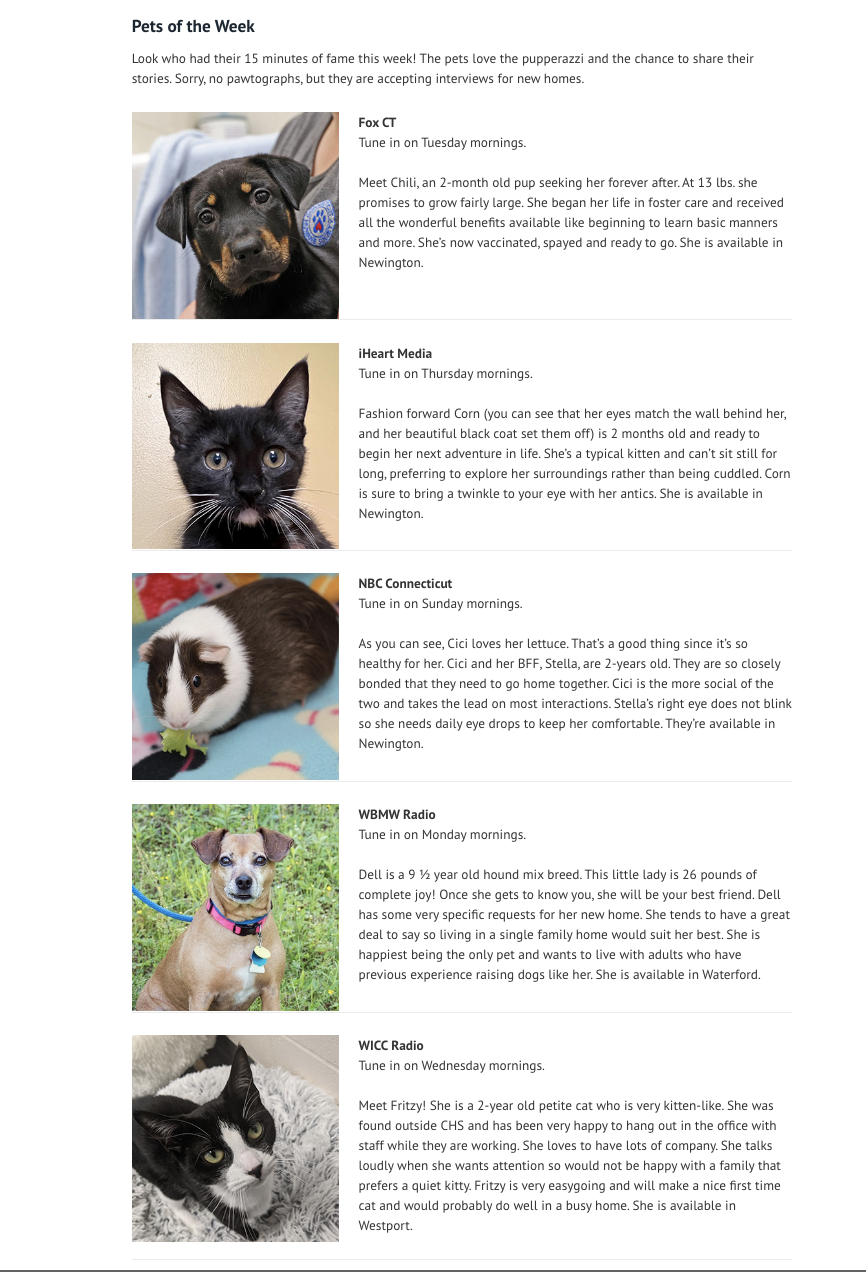 ---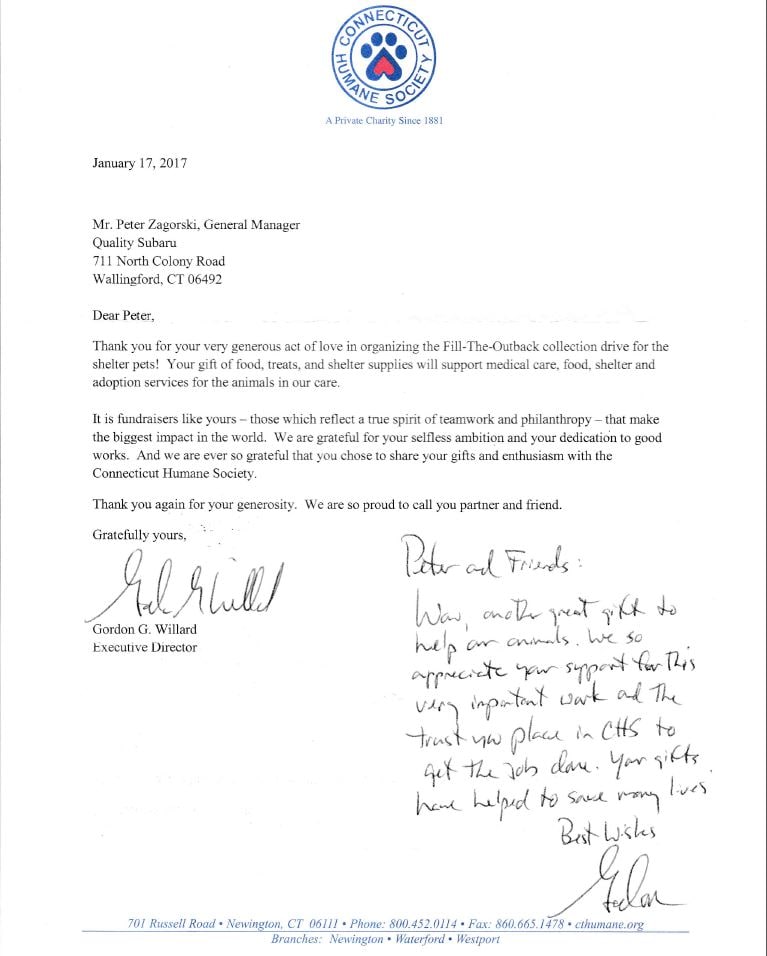 Quality Subaru continues their partnership with the Connecticut Humane Society for the 3rd year in a rowFill The Outback was an amazing success. Quality Subaru is proud to present their donations to the Connecticut Humane Society.

Items such as cat treats, animal toys, cat litter and litter boxes were donated by our customers and presented to the Connecticut Humane Society.

Visit the Connecticut Humane Society today to find your new best friend!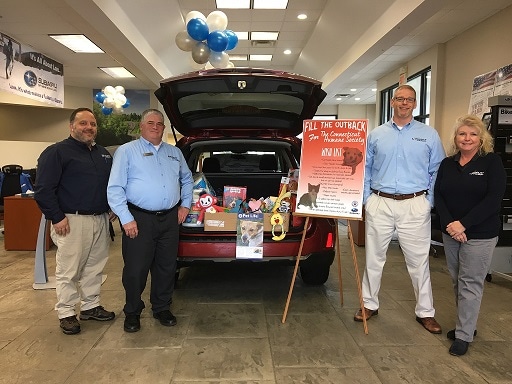 ---
Make-a-Wish
Quality Subaru was honored to make this special little girl's wish come true. She wanted a puppy, and now she has a new best friend, Penny!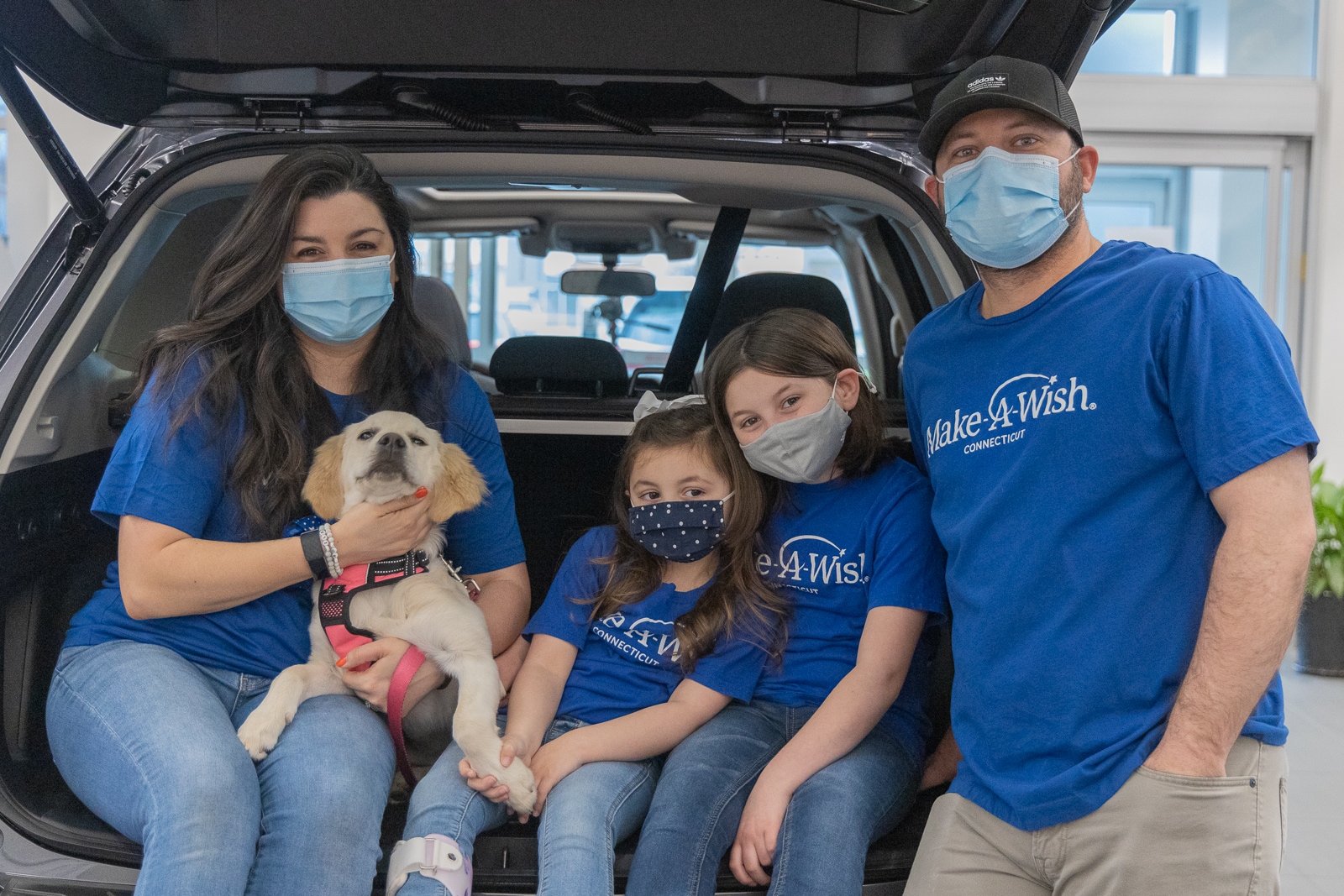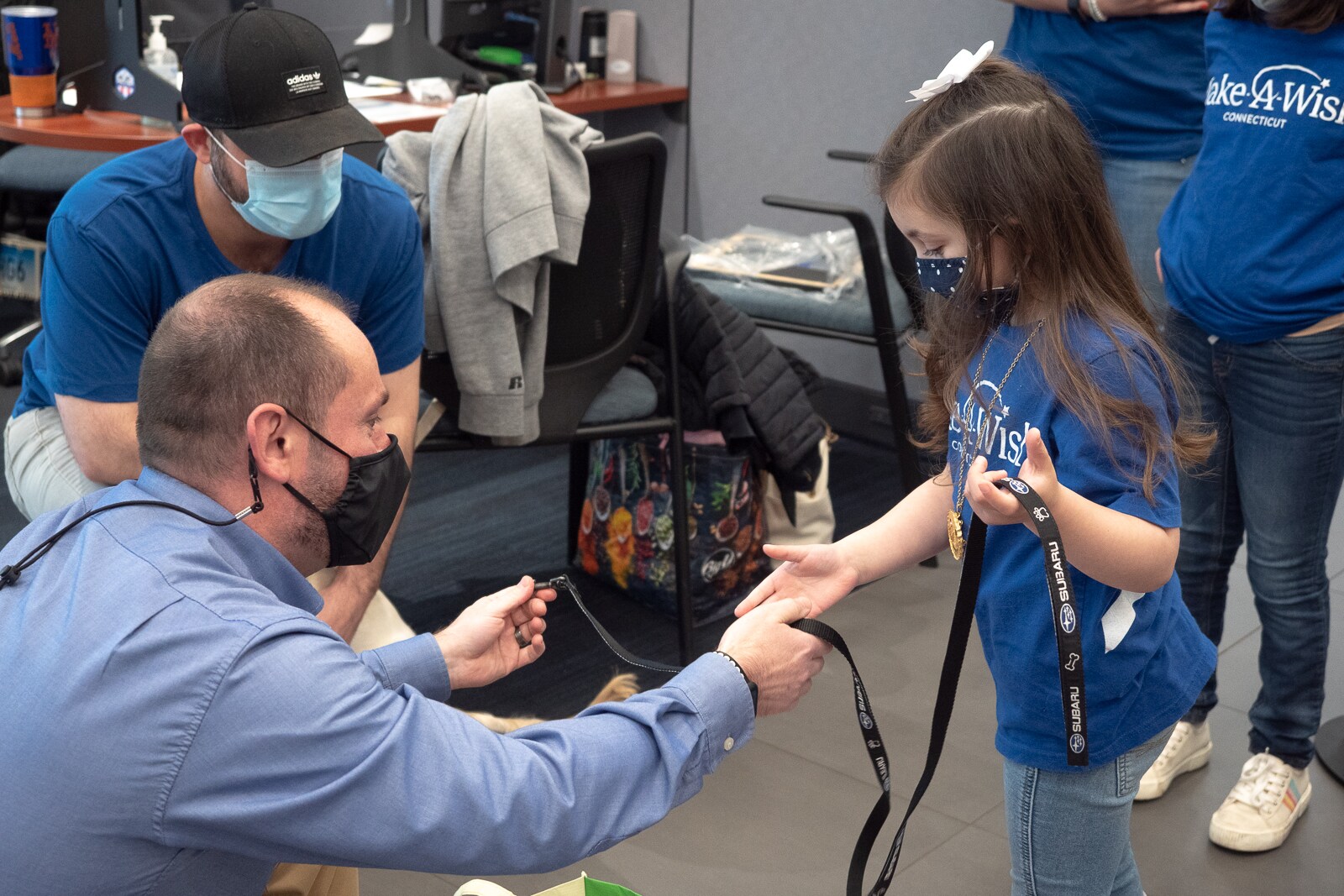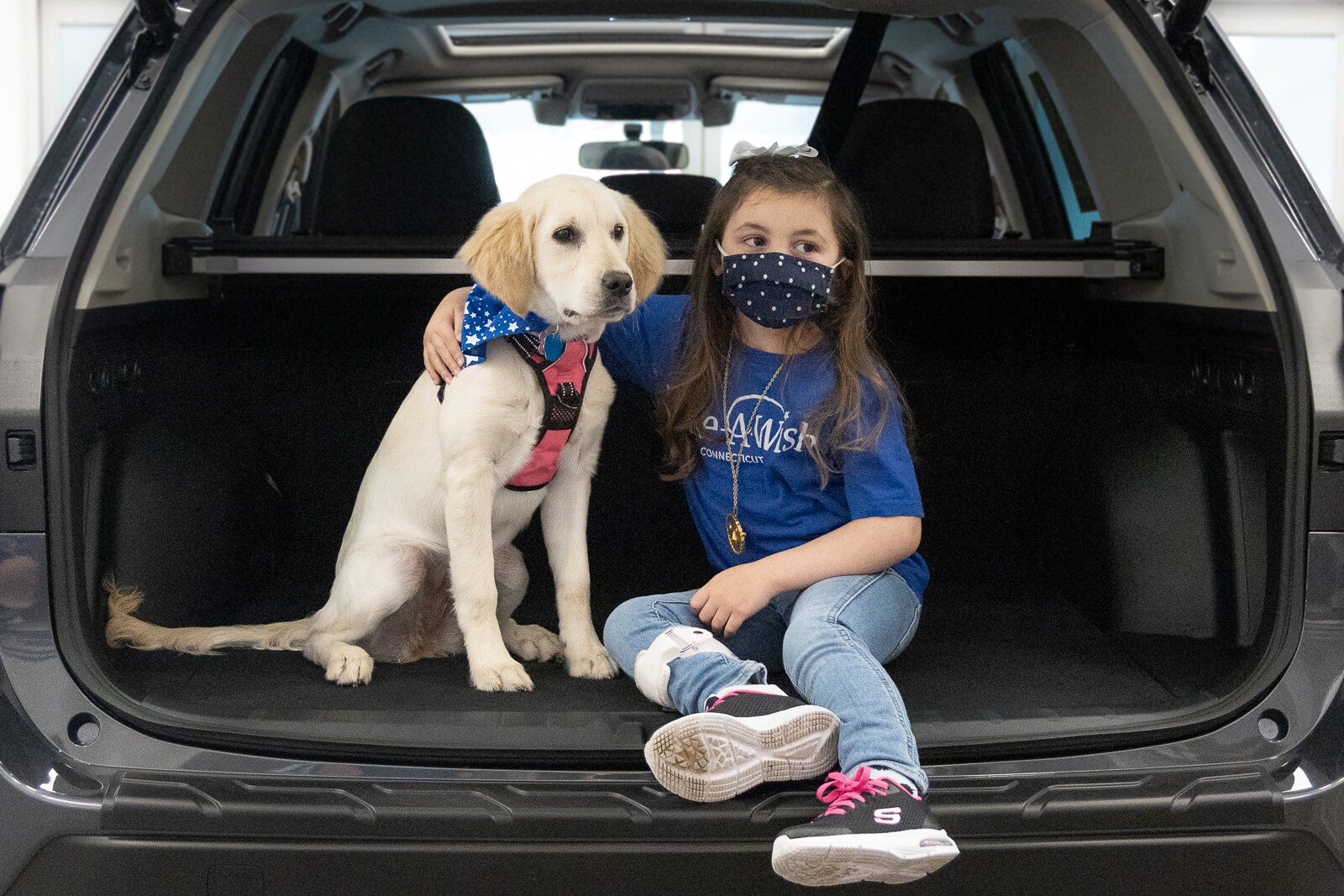 ---
CT Humane Society
We love animals, and we're proud to show it through our long partnership with the Connecticut Humane Society. Quality Subaru salutes these men and women for the good work they do: finding homes for dogs, cats, bunnies and all kinds of incredible pets.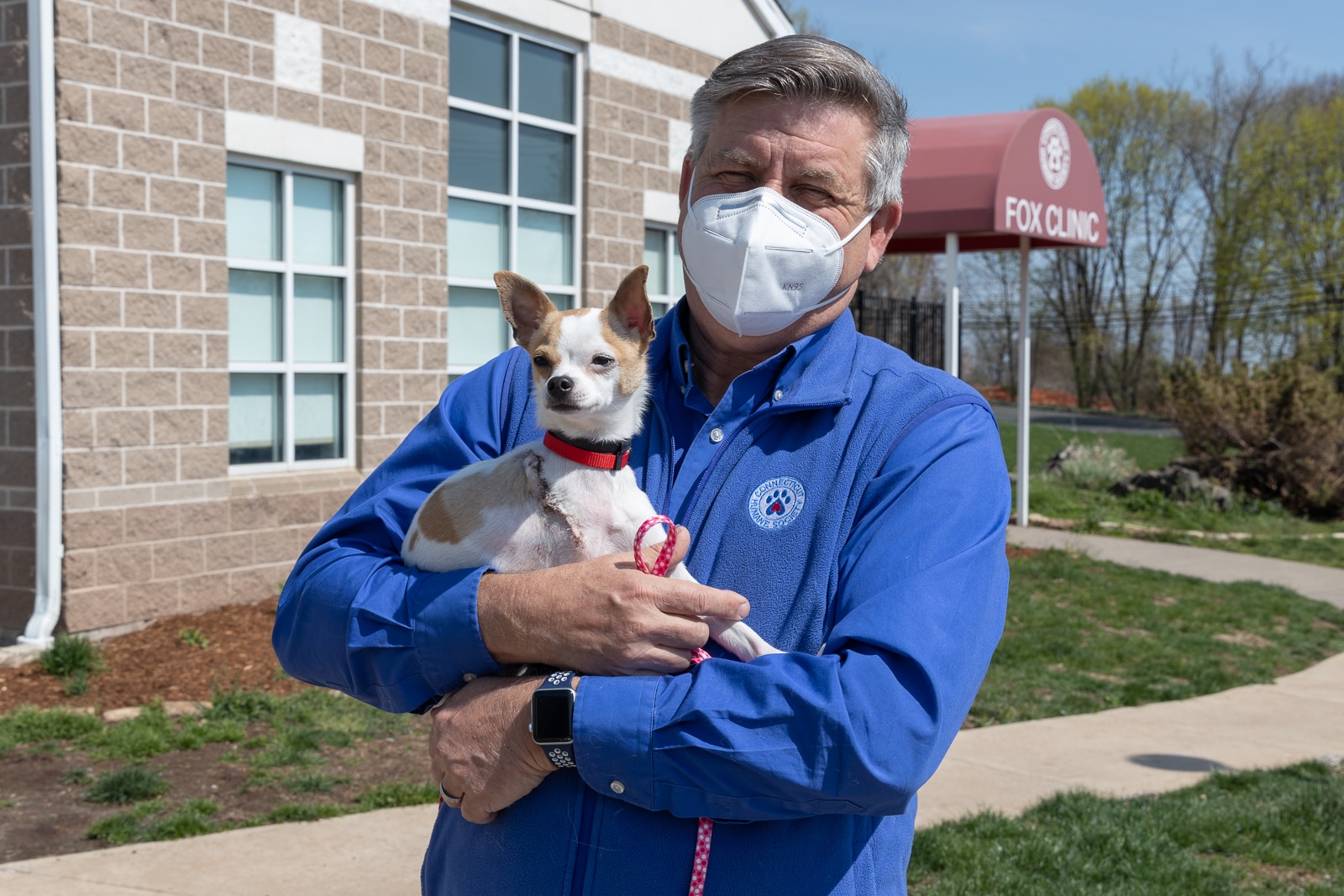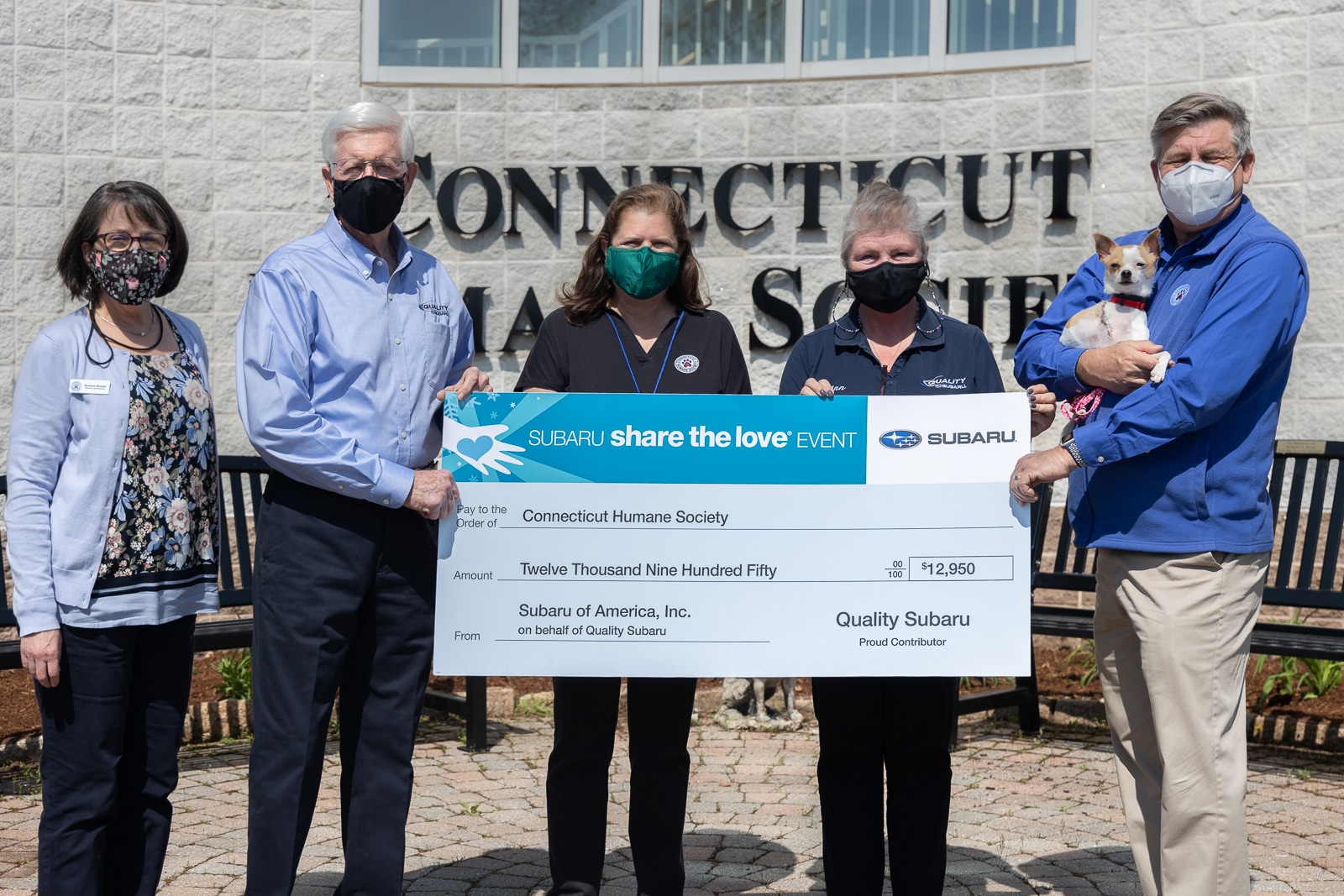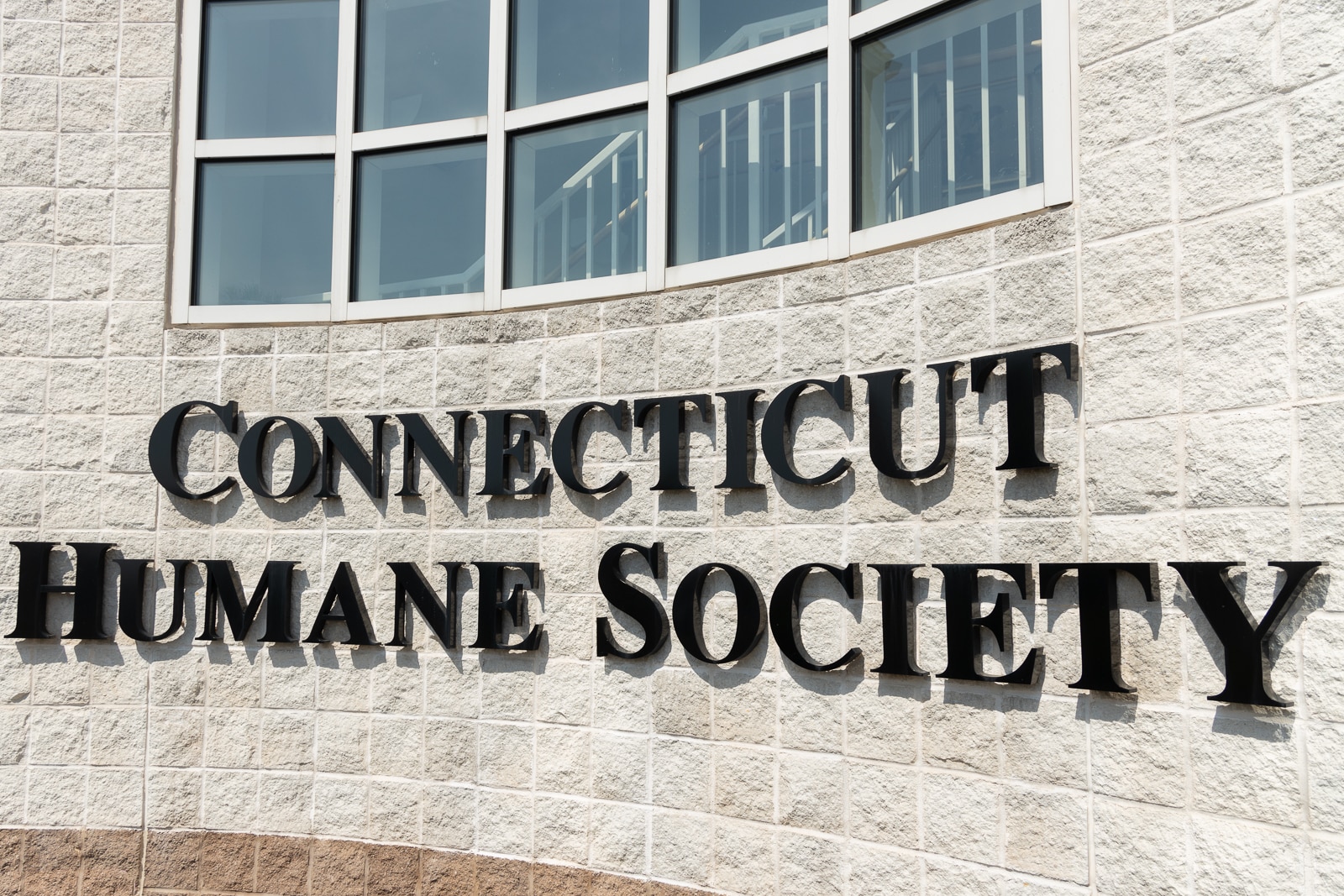 ---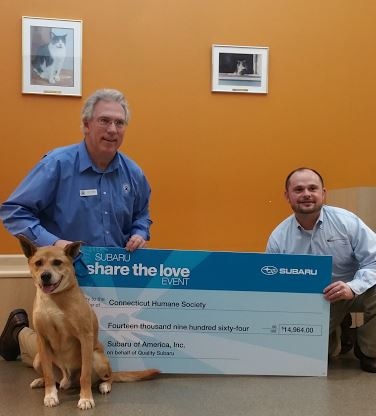 HUGE "Thank You" from Quality Subaru to 
all of our customers who helped make this happen! 
We have raised and donated $14,964 to the CT Humane Society - Newington, CT!
We are looking forward to more upcoming events to benefit our CT Humane Society!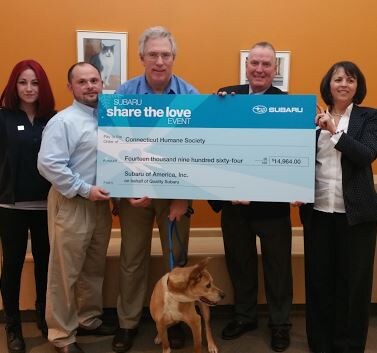 This is Gordon Willard - Executive Director of the CT Humane Society
Peter Zagorski - General Manager here at Quality Subaru
and Bizz - an adorable adoptable pet at the CT Humane Society! 
You can always check their website for current adoptable pets, 
ways to help, ways to donate, and more! 
Showroom Hours
Monday

9:00AM-7:00PM

Tuesday

9:00AM-7:00PM

Wednesday

9:00AM-7:00PM

Thursday

9:00AM-7:00PM

Friday

9:00AM-5:30PM

Saturday

9:00AM-5:30PM

Sunday

Closed
Directions
Get Directions