Featured Pets of the Week
Look who had their 15 minutes of fame this week! The pets love the pupperazzi and the chance to share their stories. Sorry, no pawtographs, but they are accepting interviews for new homes.
---
S'mores
S'mores is 9-months old and still learning how to have fun with humans. He wasn't handled enough in his previous home and definitely appreciates it when folks are slow and patient with him. He has shown improvement since he's been at CHS and is growing more eager to make new friends. He's available in Newington.
Moo
You don't really get more handsome than 1-year old Moo. This little guy loves people and really enjoys snuggling with his two-legged friends. He is likely to be a good fit for just about any family seeking a small and friendly companion. Make sure he gets lots of time to have fun and he will delight you more than you can imagine. He is available in Newington.
Max
Max would like everyone to know that he is 12-years young. And also that he has never met a toy that he doesn't like. He's so fond of fun that he regularly carries his toys with him wherever he goes. Max is best suited to families that have previous experience with large, energetic dogs. He can live with kids over 10 and may enjoy sharing life with another dog. He would prefer a cat free home. He's available in Newington.
Bella
Meet Bella, a 3-year old, domestic short hair. This young lady is a quiet and reserved kitty. To that end, she is seeking a home where the environment is peaceful and calm. She is suited to living with adults and teens and would prefer to be the only pet in the home. She figures that this is the perfect way to have all the attention for herself. Bella is available in Waterford.
LillyMay
Do you speak cat? (Yes, it's a real thing!) Then you may be a good human for LillyMay! This beautiful 6-year-old girl is looking for a home with cat experience who can read her signals when she wants to have "me time" and when she's ready for lots of affection. With her unique fur coat of gray with apricot flourishes, LillyMay is so pretty that you'll just want to run and scoop her up-but she's not that kind of kitty. Let her come to you, and she'll be ready for chin scratchies galore, and in her past home, she even loved lap time! She'd be good with kids 12 and up, and dogs who are friendly with cats. She'd prefer to be your only feline, though. She is available in Westport.
Please note: the pets featured here were available at the time of posting. Pets are adopted daily and so the availability of those pictured cannot be guaranteed. There is always a great selection of companion pets. Visit www.cthumane.org/adopt to view the pets currently available or in person to find the perfect friend for your family!
---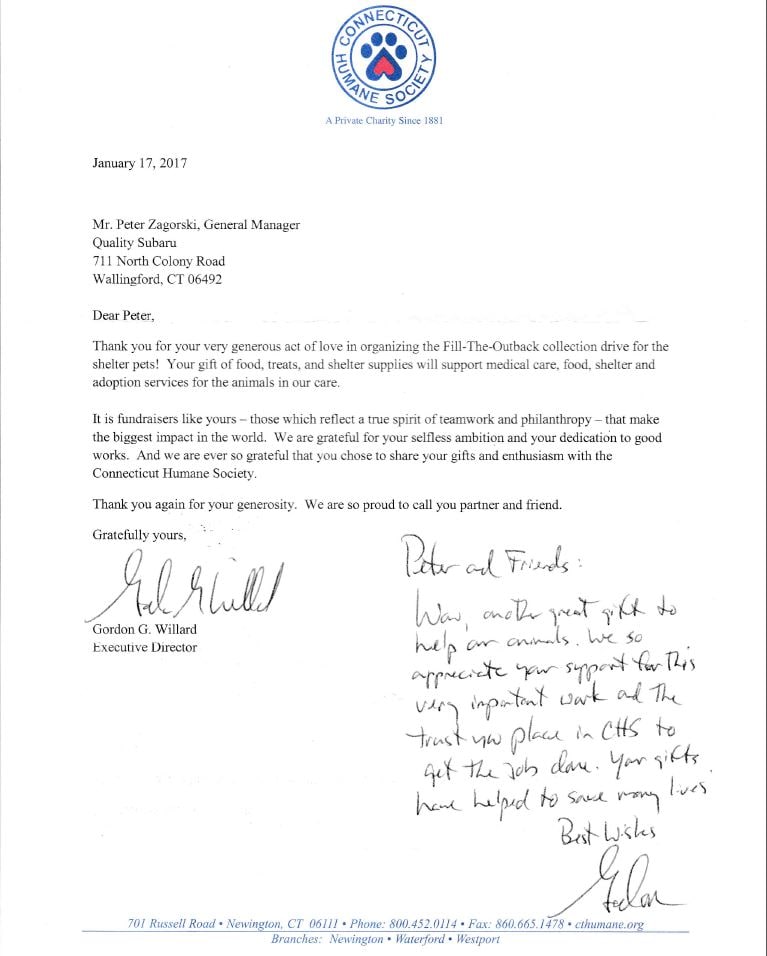 Quality Subaru continues their partnership with the Connecticut Humane Society for the 3rd year in a rowFill The Outback was an amazing success. Quality Subaru is proud to present their donations to the Connecticut Humane Society.

Items such as cat treats, animal toys, cat litter and litter boxes were donated by our customers and presented to the Connecticut Humane Society.

Visit the Connecticut Humane Society today to find your new best friend!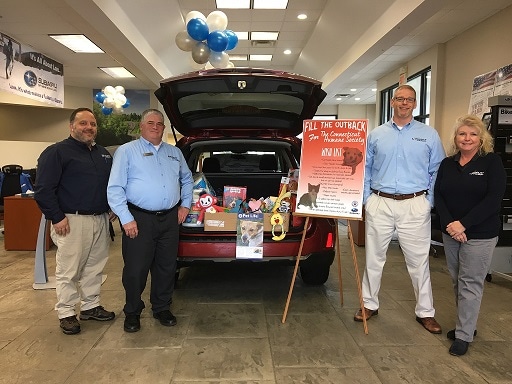 ---
Make-a-Wish
Quality Subaru was honored to make this special little girl's wish come true. She wanted a puppy, and now she has a new best friend, Penny!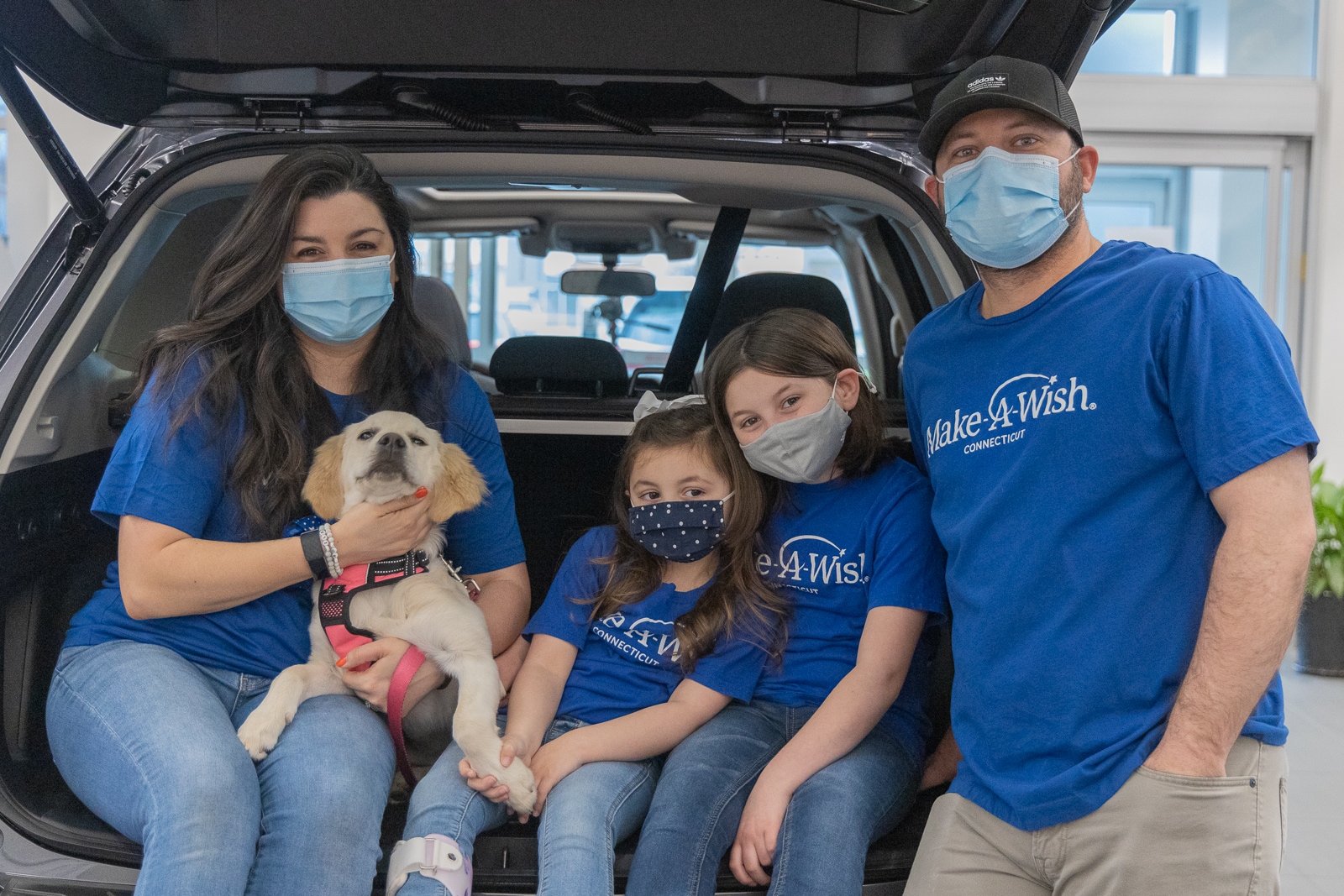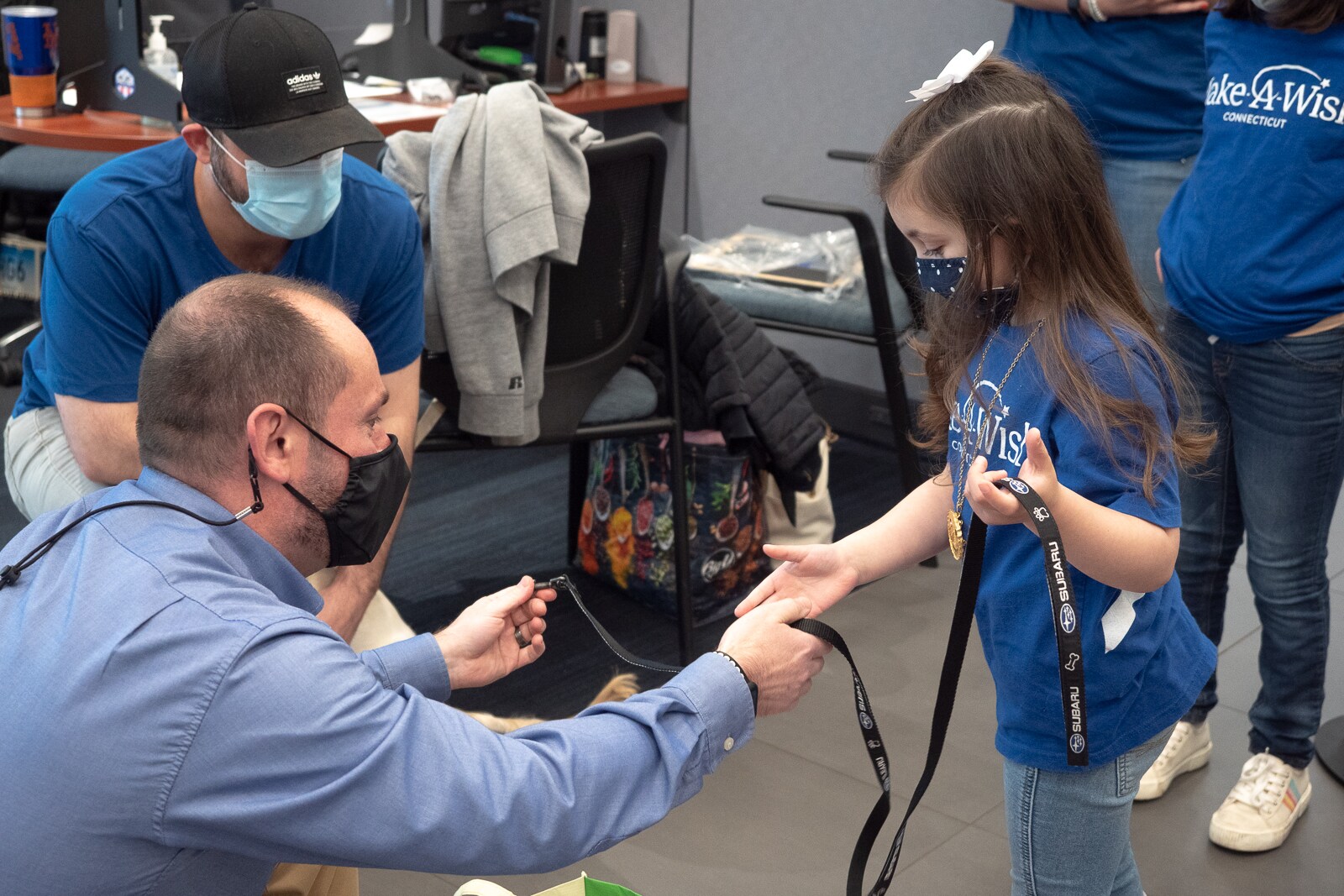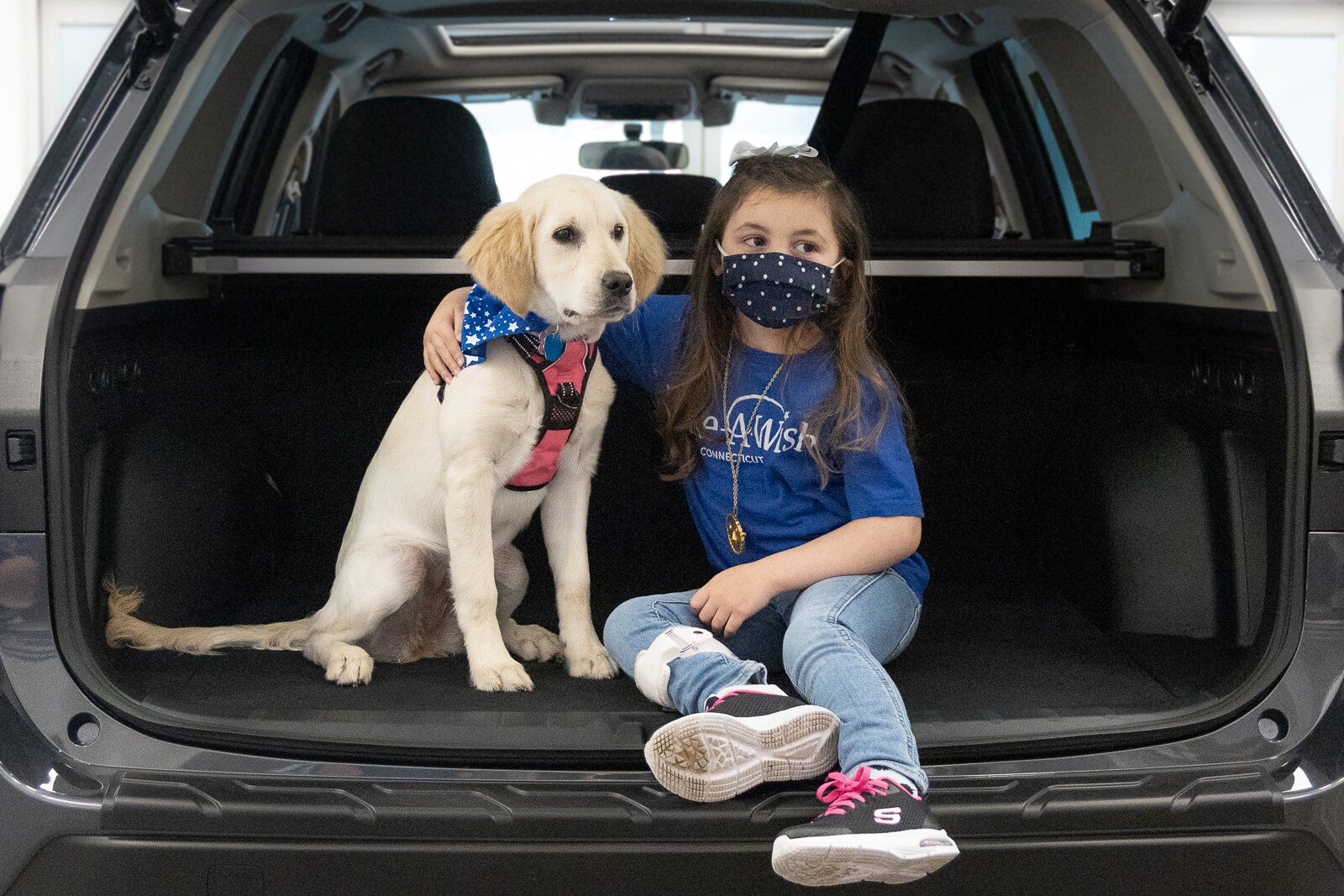 ---
CT Humane Society
We love animals, and we're proud to show it through our long partnership with the Connecticut Humane Society. Quality Subaru salutes these men and women for the good work they do: finding homes for dogs, cats, bunnies and all kinds of incredible pets.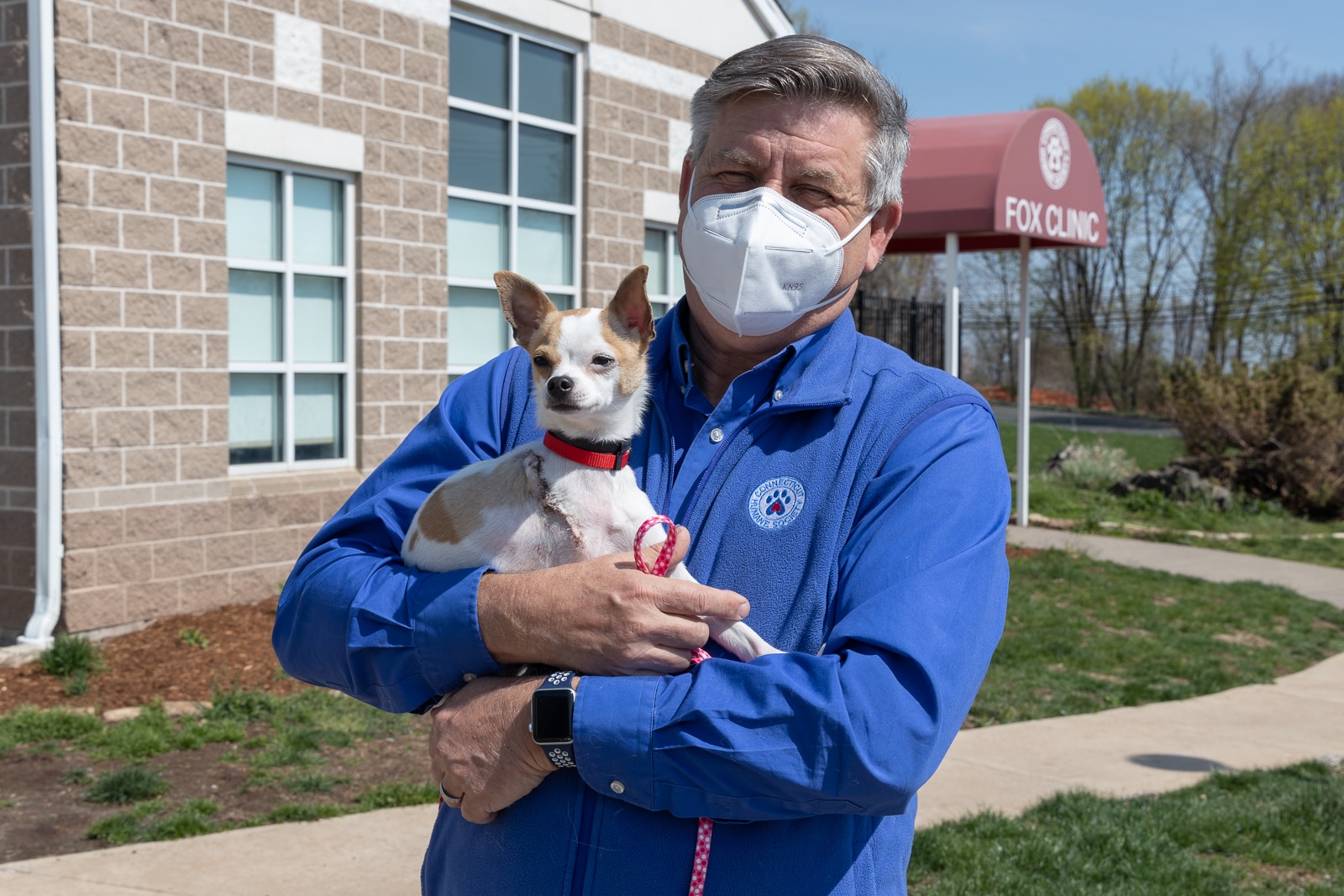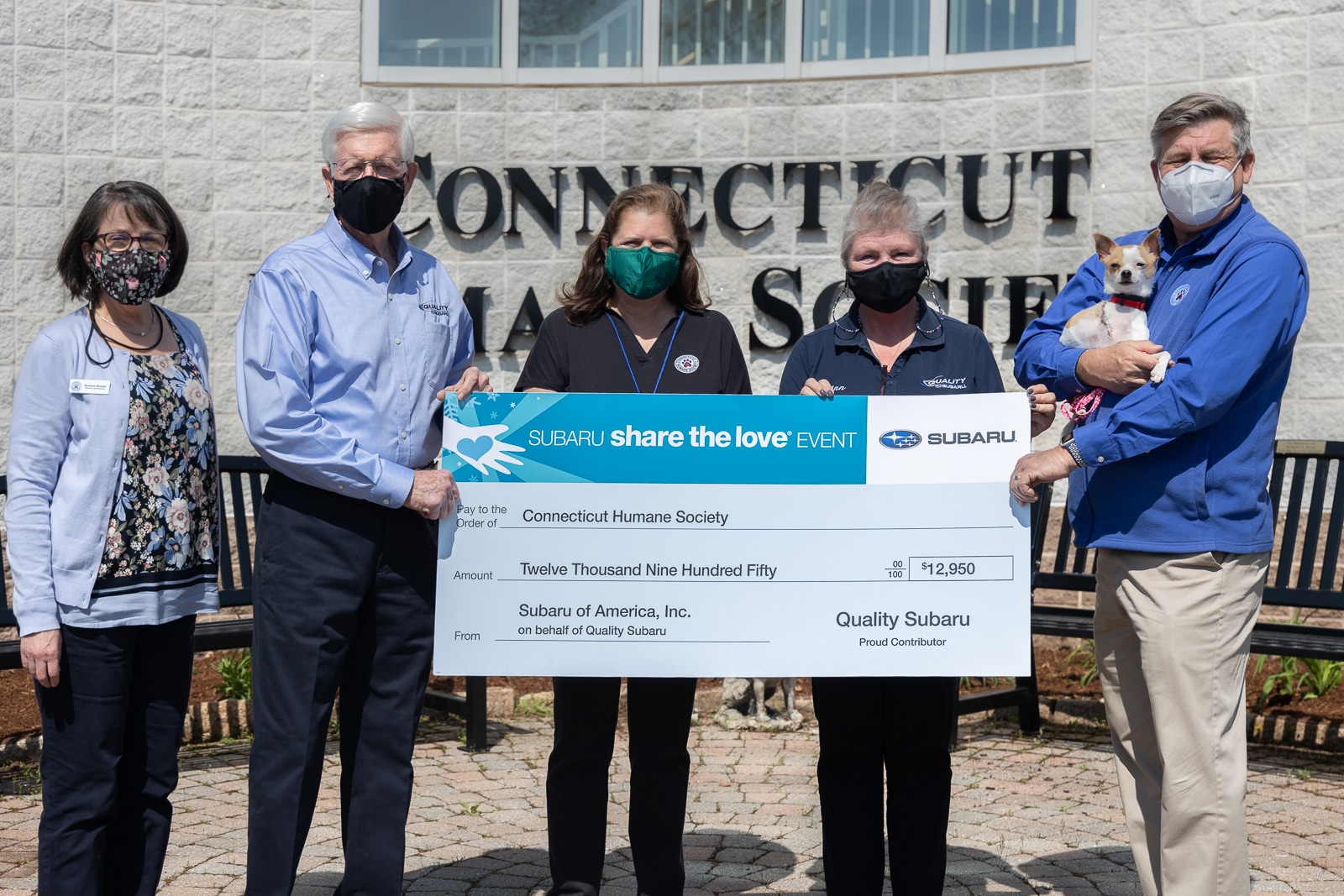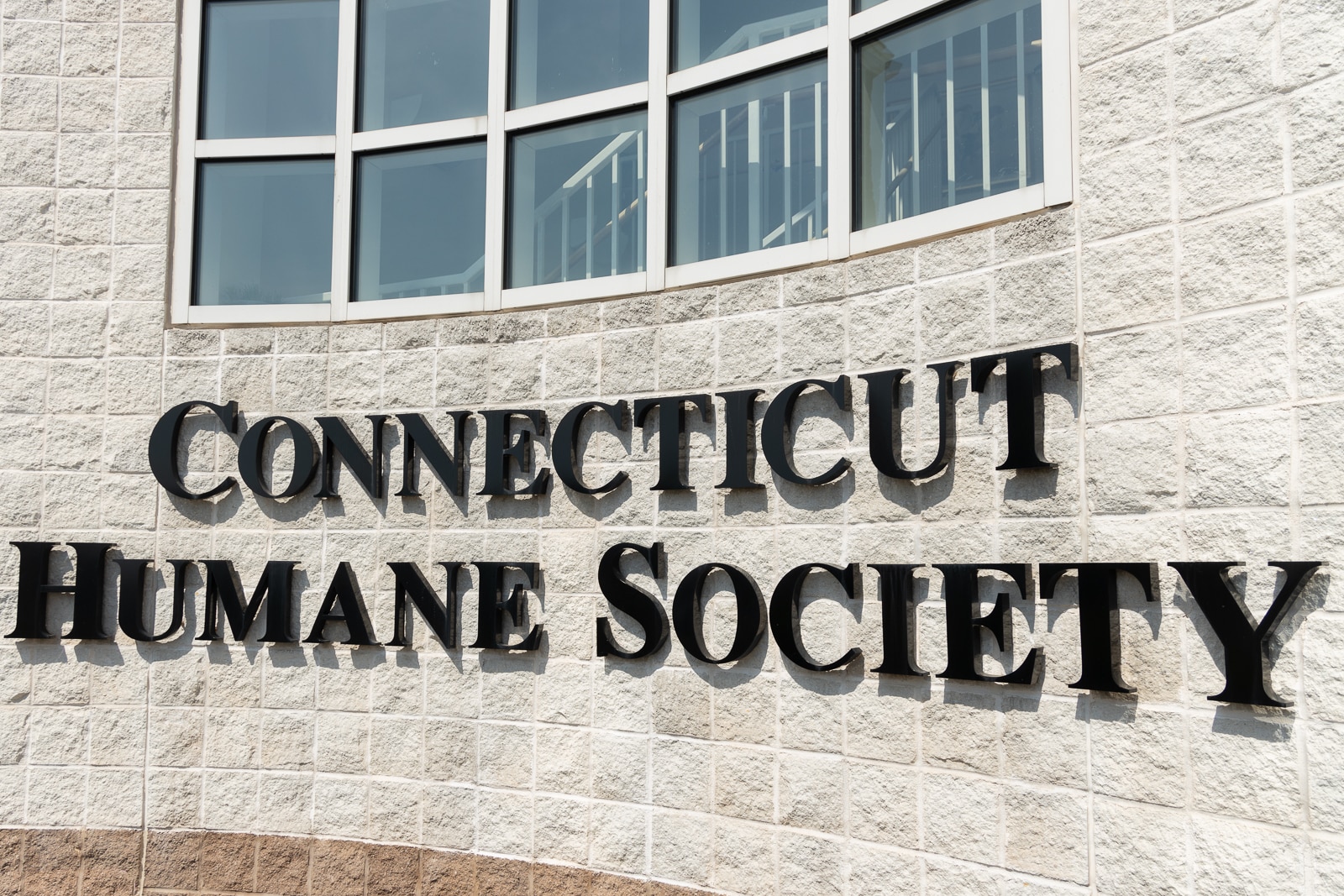 ---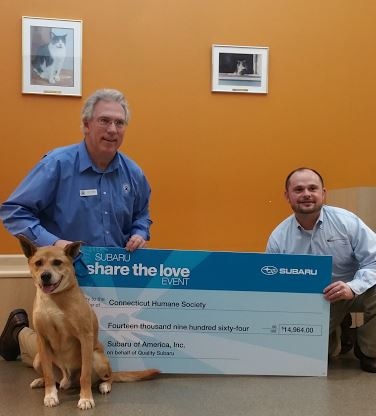 HUGE "Thank You" from Quality Subaru to 
all of our customers who helped make this happen! 
We have raised and donated $14,964 to the CT Humane Society - Newington, CT!
We are looking forward to more upcoming events to benefit our CT Humane Society!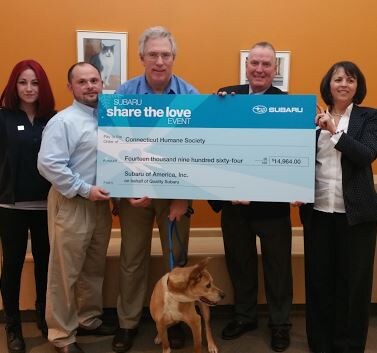 This is Gordon Willard - Executive Director of the CT Humane Society
Peter Zagorski - General Manager here at Quality Subaru
and Bizz - an adorable adoptable pet at the CT Humane Society! 
You can always check their website for current adoptable pets, 
ways to help, ways to donate, and more! 
Showroom Hours
Monday

9:00AM-7:30PM

Tuesday

9:00AM-7:30PM

Wednesday

9:00AM-7:30PM

Thursday

9:00AM-7:30PM

Friday

9:00AM-5:30PM

Saturday

9:00AM-5:30PM

Sunday

Closed
Directions
Get Directions