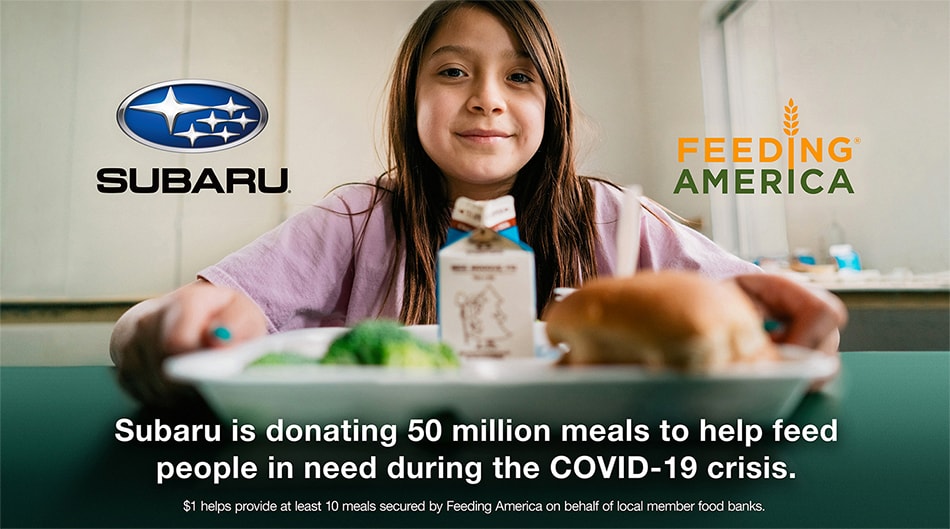 Quality Subaru Loves to Help
The pandemic that is devastating our country has left hundreds of thousands out of work and in need.
---
Specifically, the nation's food banks are under tremendous strain. Donations are down. Critical volunteers are staying home. And with schools closed across the country, many children are at greater risk of hunger. As the brand committed to Love for over a decade, naturally, it makes sense for Subaru to do our part and help.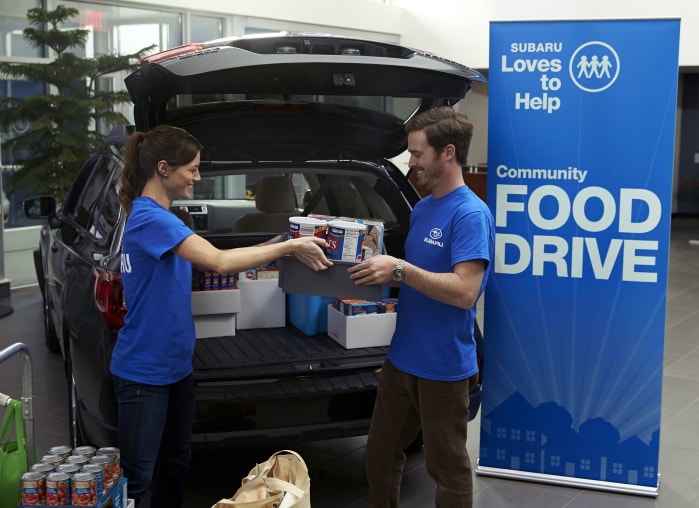 Quality Subaru strives to serve as a positive force in our community, and help wherever we can, however we can. We want to immediately help those affected and we know our ongoing support will be necessary as our local communities work to get back on their feet. Through the Subaru Love Promise, and the Subaru Loves to Help initiative to support local communities, we are proud to announce a new partnership with Feeding America. Feeding America is the nation's largest domestic hunger‐relief organization with 199 food bank relationships, serving 60,000 food pantries across the country.
We will be working with the Connecticut Food Bank, right here in Wallingford, CT. Connecticut Food Bank is committed to alleviating hunger in Connecticut by providing food resources, raising awareness of the challenges of hunger, and advocating for people who need help meeting basic needs. Connecticut Food Bank partners with the food industry, food growers, donors, and volunteers to distribute nutritious food to people in need. Connecticut Food Bank distributes food through a network of 600 partners and programs in Fairfield, Litchfield, Middlesex, New Haven, New London, and Windham counties - where nearly 270,000 people struggle with hunger. Last year, Connecticut Food Bank distributed food to help provide 22.5 million meals. http://www.ctfoodbank.org/

What the Connecticut Food bank needs now more than anything is your time.
They are looking for Volunteers to help distribute food to those in need.
Visit http://www.ctfoodbank.org/ and click Volunteer