Dlaczego powinieneś kupić samochód produkowany przez SUBARU ?

Zaczniemy od małego samochodu jakim jest Subaru Impreza.
Impreza produkowana jest w kilku wersjach, samochód jest sprowadzany z Japonii.
4 drzwiowy 4cyl 148 koni mechanicznych, skrzynia biegów ręczna i automatyczna,
5 drzwiowy 4 cyl 148koni mechanicznych, skrzynia biegów ręczna i automatyczna.
Subaru produkuje również dwie wersje IMPREZ sportowych
IMPREZA WRX 4 drzwiowa 265 koni mechanicznych
IMPREZA WRX STI 4 drzwiowa 305 koni mechanicznych
W klasie samochodów małych IMPREZA konkuruje z Hondą CIVIC, Toyotą Corollą, Nissanem Sentrą i wieloma innymi, w/g Raportu Konsumenta oraz gazet zajmujących się tematyką
samochodową np. MOTOR TREND, IMPREZA została uznana najlepszym i najbezpieczniejszym samochodem w swojej KLASIE. Następnym samochodem produkowanym przez Subaru jest CROSS TREK. Jest to samochód produkowany na bazie IMPREZY. CROSS TREK jest produkowany w dwóch wersjach: CROSS TREK HYBRID posiada dwa silniki mechaniczny i elektryczny o mocy 160 koni mechanicznych, druga wersja samochod 4 cylindrowy o mocy 148 koni mechanicznych jest to w chwili obecnej najbardziej popularny i poszukiwany samochód na RYNKU, z uwagi na swoje osiągi techniczne, bezpieczeństwo i cenę.
LEGACY samochód 4 drzwiowy 4 cylindrowy o mocy 175 koni mechanicznych oraz 4 drzwiowy 6 cylindrowy o mocy 256 koni mechanicznych, samochód jest produkowany wyłącznie z automatczną skrzynią biegów (CVT)
Kilka lat temu, najbardziej popularnymi samochodami wśród Klijentów Polskich byly Hondy, Toyoty, Nissany, Volkswageny i inne marki. W chwili obecnej: LEGACY przoduje w swojej klasie z uwagi na osiagi techniczne, bezpieczeństwo i cenę. FORESTER maly sportowy i bardzo practyczny samochód, używany przez właścicieli na codzień oraz do celów rekreacyjnych. Z uwagi na swoje rozmiary również bardzo przydatny do przewozu różnych przedmiotow używanych w gospodarstwie domowym. Przed laty FORESTER konkurował z Honda CRV, Toyota Raw-4, Fordem Escape. Dla wielu z Was będzie wielką niespodzianką, że FORESTER w roku 2015 był najlepiej sprzedającym się samochodem w Stanie Connecticut we wszystkich klasach. Subaru OUTBACK produkowany jest z silnikiem 4 cylindrowym, o mocy 175 koni mechanicznych oraz z 6 cylindrowym, o mocy 256 koni mechanicznych. Produkowany jest tylko z automatyczną skrzynią
biegów (CVT). Jest to 5 drzwiowy - wagon, najlepiej sprzedający się w swojej klasie w USA.
Bardzo ważny stał się dla Kijenta fakt, że wszystkie samochody produkowane przez Subaru są o napędzie na cztery koła. Od 6 lat wszystkie samochody Subaru są na pierwszym miejscu w rakingu w testach bezpiczeństwa.
Pamietaj, mieszkasz w New England, gdzie pogoda jest bardzo zmienna, potrzebujesz samochód bezpieczny (napęd na cztery koła) i ekonomiczny (benzyma tylko 84 octan) dla Siebie i Twojej rodziny.
Przyidź, lub zadzwoń, pytaj o Miroslawa, a ja postawam się Ci pomóc w zakupie nowego lub używanego samochodu.

Dzwoń, w celu umówienia się (203) 949-1104 lub 860-209-3754.
Do zobaczenia lub usłyszenia.
Pozdrawiam Miroslaw

Contact Miroslaw Today!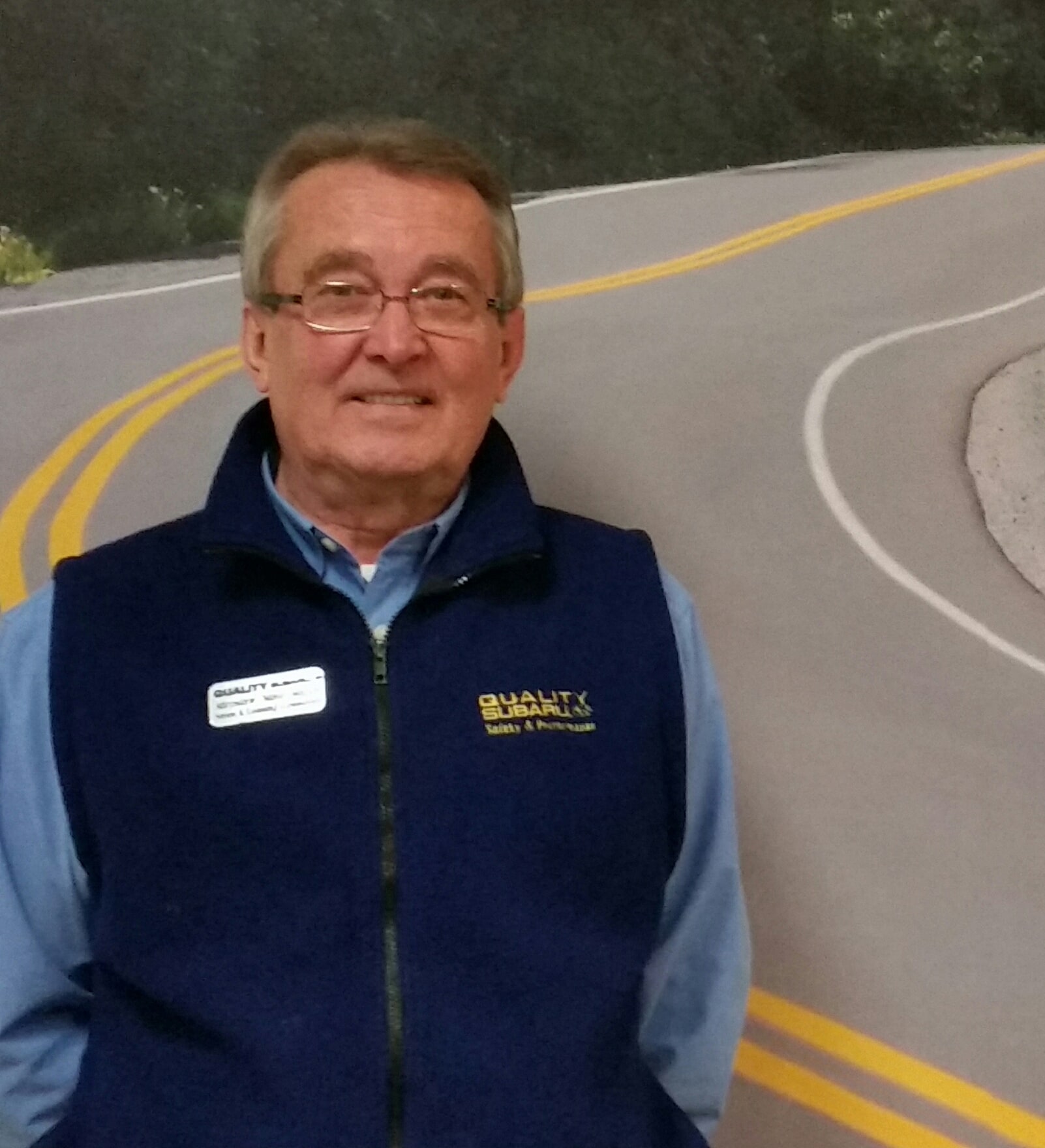 Hours
Monday

9:00AM-7:30PM

Tuesday

9:00AM-7:30PM

Wednesday

9:00AM-7:30PM

Thursday

9:00AM-7:30PM

Friday

9:00AM-5:30PM

Saturday

9:00AM-5:30PM

Sunday

Closed
Directions
Get Directions